News — teak cutting board
Posted by MTV Digital Marketing on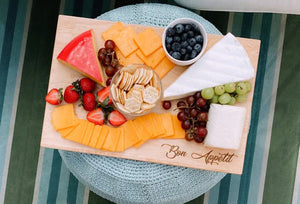 With summer is upon us, it's time to embrace the vibrant flavors and colors of seasonal fruits in your charcuterie board creations.
Posted by Store Admin on
Featured Photo by Teakhaus  We're so excited to announce that we are now carrying genuine Teak cutting Boards by Teakhaus boards on Hailey Home! Teakwood is some of the most durable wood in the world, making these boards an excellent option for the messiest cooks. Not only are these Teak boards highly functional and efficient, but they are also composed of beautifully colored wood grains. We love our new Teakhaus boards, but many of you may not know about the fantastic benefits and the background of teak cutting boards. Read along for all the reasons why teak cutting boards are loved...