News — summer
Posted by MTV Digital Marketing on
If you're looking for a way to reduce your plastic waste and improve your kitchen's sustainability, switching to wood cutting boards is a great place to start. Hailey Home offers a variety of beautiful and functional wood cutting boards that are perfect for any kitchen. We also offer customization!
Posted by MTV Digital Marketing on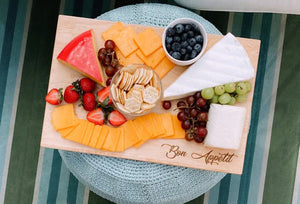 With summer is upon us, it's time to embrace the vibrant flavors and colors of seasonal fruits in your charcuterie board creations.